The upcoming season promises to be an exciting one. The well received trip schedule has been retained and we have revised our day trip schedule to include areas closer to home in view of unstable fuel prices. Skiing at Stowe in winter conditions proved to be a pleasant surprise last winter on a cold day. Most of the area faces south and is well sheltered from the wind. Stowe is an easy drive so we offered it as a u-drive trip.
New on this season's schedule are Killington trips, an old favorite. We have expanded our discounted lift ticket program to include Stowe, Killington, Okemo and Bretton Woods. Killington, Stowe and Okemo continue to be picked up on the day of skiing as in past seasons.
Membership in the Central Mass Ski Group is open to everyone - we have Family Memberships (adults and children under 19 years old) as well as Individual Memberships (anyone 19 and older). Each membership is just $25 and we will issue membership cards entitling members to many ski related discounts, entitling members to many ski related discounts.
Watch your newsletters for details!
Remember there is no requirement to attend meetings but the group encourages members to attend the monthly meetings. Let's have a good turnout to show our appreciation for the use of the Elk's facility.
Discounted lift tickets can be purchased through the group for Bretton Woods, Stowe , Killington and Okemo. Your membership card will get you discounts at Strand's, Wachusett MTNSIDE Ski & Ride, Sport's Loft and Bradley's in Littleton (we are also working on some others).
Current discounts to members showing a valid membership card:
Mountain Shop at Wachusett: 20% on clothing, 10% on ski equipment except sale items
Discount on a tune up at Strand's on their Montana machine
Discount at Bretton Woods using our vouchers (order online or at meetings)
Crotched Mt - Adults discount rates on weekends, week days and non-holiday
This season our Day Trip schedule offers the best prices possible to all the premier areas. In addition we will again offer substantial discounts on any day tickets to Killington, Stowe and Okemo. We are working on Wildcat tickets due to the sale of the area. More info as soon as we hear from them.

All Tickets/Vouchers must be paid in advance to the group. Most tickets must be purchased in advance from the ski group and then picked up at the area. When you purchase you will received detailed instructions for picking up your tickets at the various areas.
​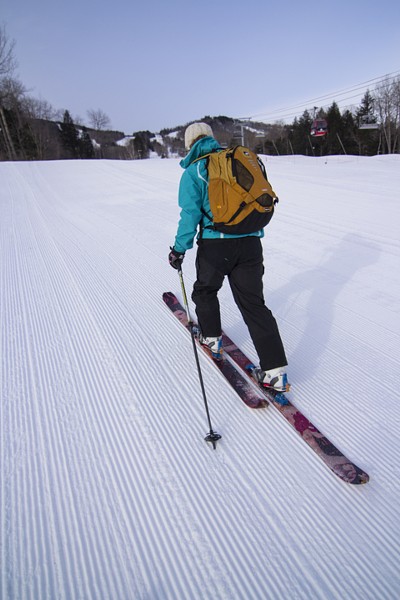 Central Mass Ski Group Meetings​
The Leominster Lodge Of Elks will host the Ski Group Meetings for the
2017-2018 season. The function room easily accommodates the large number of skiers attending meetings.
The meeting area is non-smoking and the private bar features very reasonable prices. Sean Patrick's will be offering a light menu for all of those attending.
Please enter the meeting area through the entrance at the rear of the building.
Social hour 6:30 pm - meeting 7:30 pm
Please join us on October 4, 2017, November 1, 2017,
December 6, 2017, January 3, 2018, February 7, 2018 & March 7, 2018
​